Updates and news End of Service Notification for Google Account Sync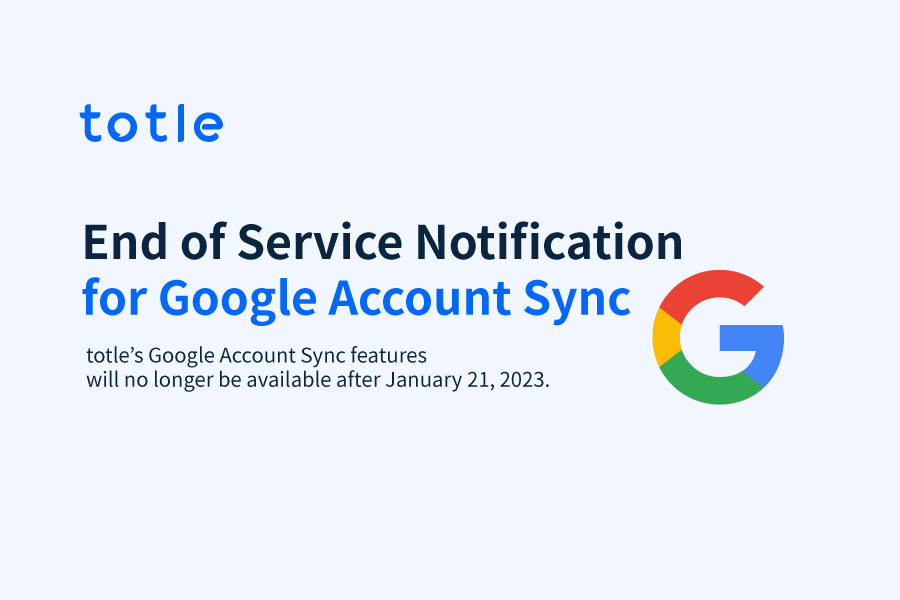 End of Service Notification for Google Account Sync
totle's Google Account Sync features will no longer be available after January 21, 2023.
You can use Google Account Sync features until you update totle program, but eventually it will reach the end of service.
We launched Google Account Sync features over 5 years ago to improve user experiences, but due to the unexpected policy change of Google API, we cannot provide the service to users.
End of Service Features
Google Calendar Sync

Google Task Sync

Google Contacts Sync

Google Drive Sync
We're very sorry for the inconvenience caused to users due to the unexpected shutdown of the features.
If you have any inquiries, please feel free to contact us through a 1:1 inquiry.
We will get back to you as soon as possible.
Thank you,
totle Team