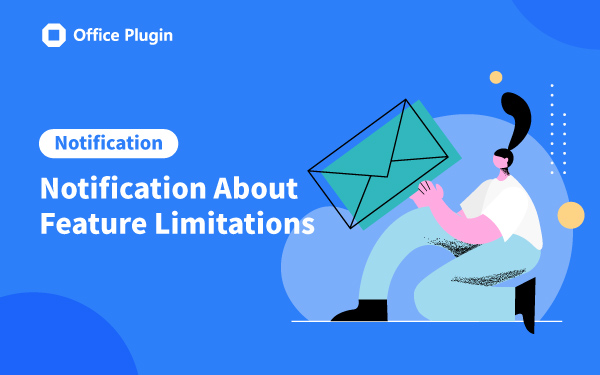 Dear Valued Customers,
Thank you so much for using our solution.
As the cost of our server has skyrocketed due to a huge increase in users and usage recently, we've decided to limit access to certain features for Free version users from December 15th, 2021.
If you want to access unlimited and more features, you need to upgrade to a paid plan.
Unfortunately, our subscription payment system is only available in South Korea.
We'll do our best to be able to accept payments from customers anywhere in the world soon.
What's changed?
(Office Plugin's Features for free version users)
* Please find the changes in red.



Max size of file per mail

Maximum downloads per file

Read Receipts and Alarm

Max recipients per 1 email: 50
Limited to 50 recipients per 1 email

Log-in sessions will be limited to 3 devices at a time.
* Effective date: 2021.12.15 (Wed)
All free users will have limited access to Office Plugin features from December 15th, 2021.
Thanks,
Office Plugin