Updates and news Update Notice for Changes in Terms and Conditions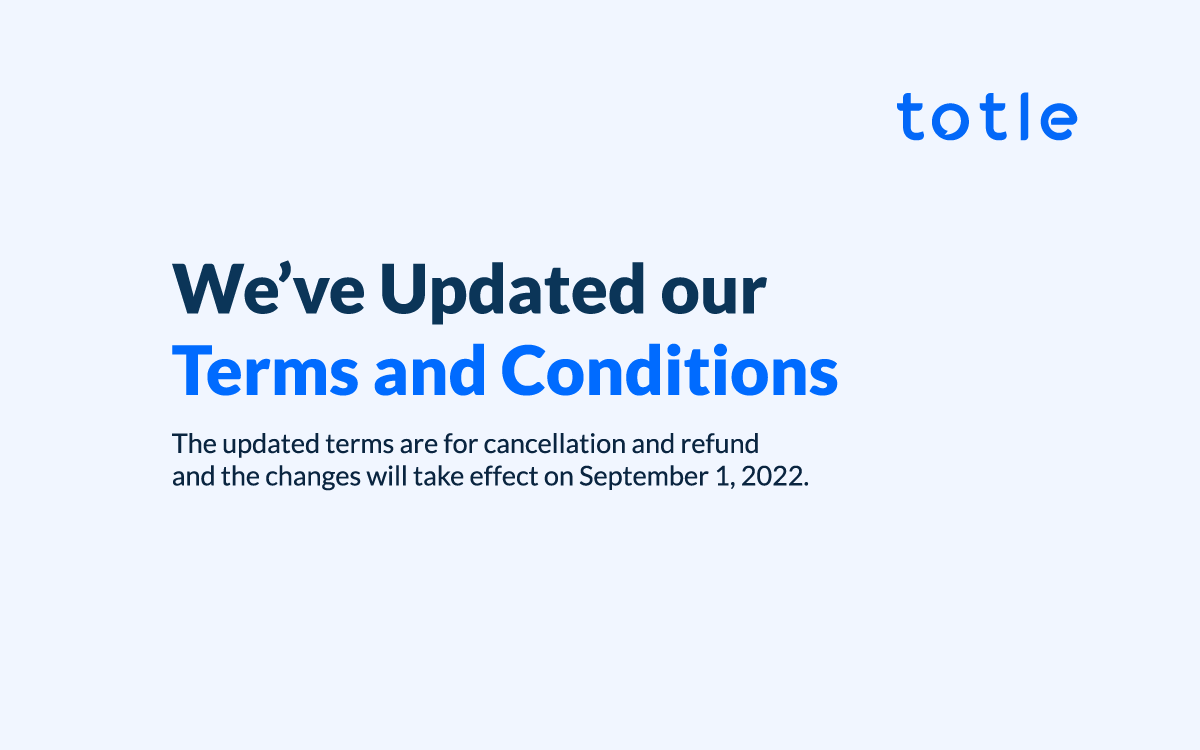 We've Updated our Terms and Conditions.
Dear valued totle users,
Thank you so much for using totle.
We've updated our Terms and Conditions.
The updated terms are for cancellation and refund and the changes will take effect on September 1, 2022.
By continuing to use our services, you are confirming that you have read and accepted the Terms and Conditions.
We encourage you to review the updated terms and conditions below that apply to you.
[Updated Cancellation & Refund Policy]
17.3 If you cancel an annual subscription within 14 days, your subscription will end immediately upon your cancellation and you will receive a full refund. If you cancel after 14 days, the cancellation will not take effect until the end of your current billing period. You will not receive a refund; however, your subscription access will continue for the remainder of the current billing period.
Thanks,
totle Team