Updates and news Product name change & paid plan launching announcement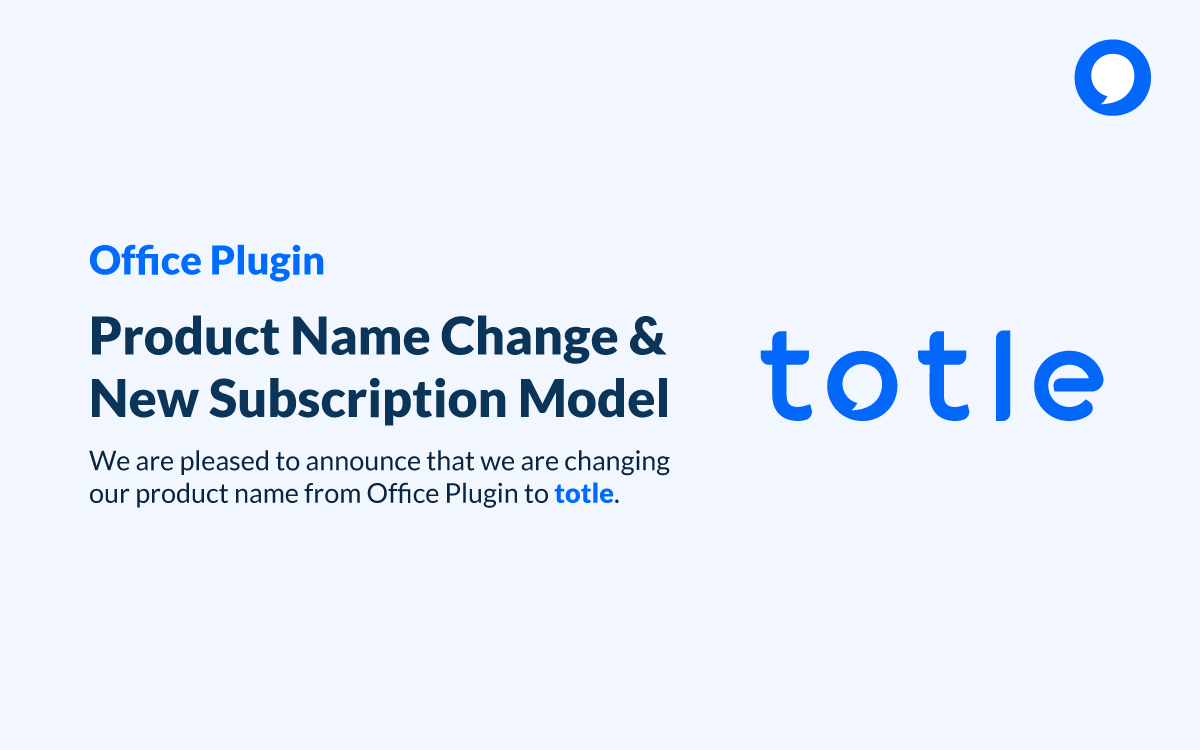 Product name change & paid plan launching announcement
Product Name Change Announcement
We are pleased to announce that we are changing our product name from Office Plugin to totle.
This name change will allow us to present ourselves more clearly for what we are, a world-leading all-in-one Outlook add-in total solution company, and reflect our focus more clearly.

The change in the name of the product will be effective from July 1, 2022.
We take this opportunity to thank you for your continued support.
If you have any questions, you can send them to us at support@oplsupport.com.
Paid Subscription is now available!!
We're also pleased to inform you all that starting July 7, 2022, we will be launching paid subscription plan to the global market.
We're offering the following Pricing Plans: Free, Personal, Business (available from Sep 1, 2022).
More information about our Pricing and its features is provided on our Pricing Page.
You can choose between a monthly or annual billing cycle and the fees can be lower when paying annually compared to paying monthly. Payments can be made using PayPal which is the only accepted payment method currently.
Introducing a new Subscription Model
We will be also launching a new subscription model "Business Plan" on September 1, 2022.
The new model will provide more features and you can find the difference between subscription plans below.
Maximum downloads per file

Transfer subscribed licenses

Organization Chart at Outlook

Microsoft Teams Organization Chart
If you have any questions regarding our new model or would like to share your thoughts and suggestions, please contact us via email us at support@oplsupport.com.
Thanks,
totle team