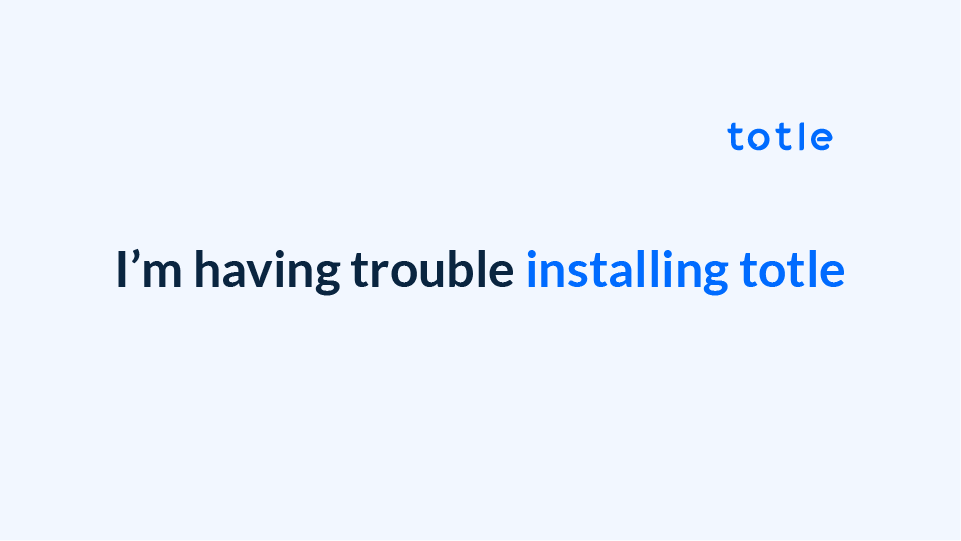 ---
Are you having trouble installing or updating totle
due to a firewall or company security settings?
Click any of the links below to install or update totle!
For 32-bit: http://cdn.officeplugin.com/OfficePluginAddinForOutlookSetup.exe
For 64-bit: http://cdn.officeplugin.com/OfficePluginAddinForOutlookSetup_x64.exe
For 2007 version (outlook 2007 version users): http://cdn.officeplugin.com/OfficePluginAddinForOutlookSetup_2007.exe
⚠️

Wait!
Before proceeding with the installation, please make sure that outlook is closed completely!
Typically, the installer begins after Outlook closes automatically, but there are chances of Outlook not closing completely. An error will occur if you proceed with the installation and update without closing the Outlook completely.
How to quit Outlook completely!
Launch Task Manager (CTRL + ALT + DEL) and check whether Outlook is running. If it is running, right-click Outlook and click 'End Task' to quit Outlook completely.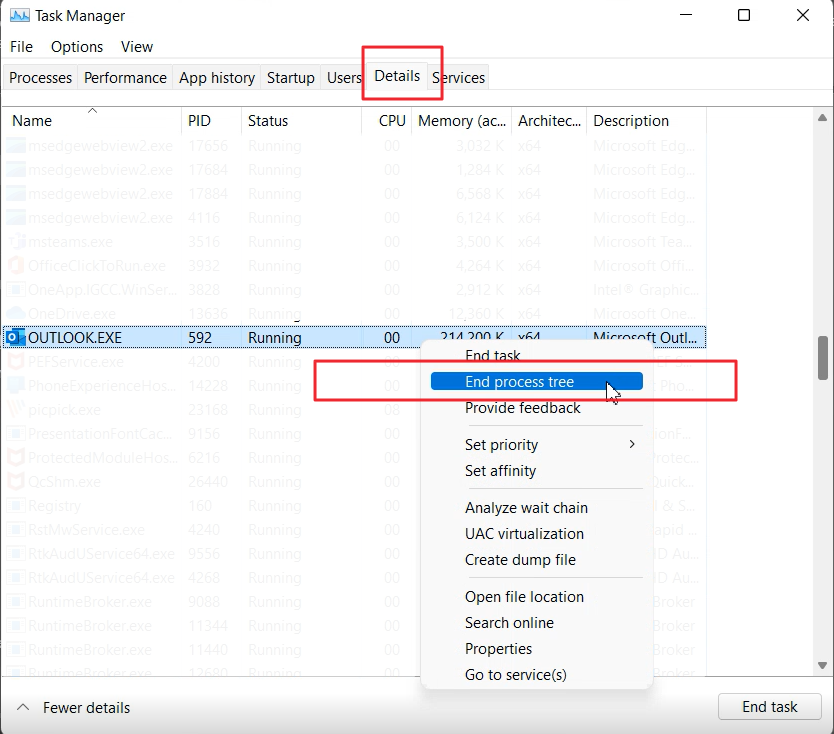 Where can I find my Office version? (32-bit or 64-bit)
The following information is for Outlook for Microsoft 365, Outlook 2019, Outlook 2016, Outlook 2013 and Outlook 2010 users only.
For Outlook 2007 users, please download and install the corresponding totle instalation file (for 2007 version) since the Outlook 2007 version requires a different add-in installation method.
※ The 64-bit version of Office is automatically installed, unless you select the 32-bit version prior to the installation. If you are unsure whether your outlook version is 32-bit or 64-bit, please refer below.
About Office: Shows your Office version. [Go to Microsoft Support]
1. In the Outlook menu bar, click File and then Office Account.
2. Click About Outlook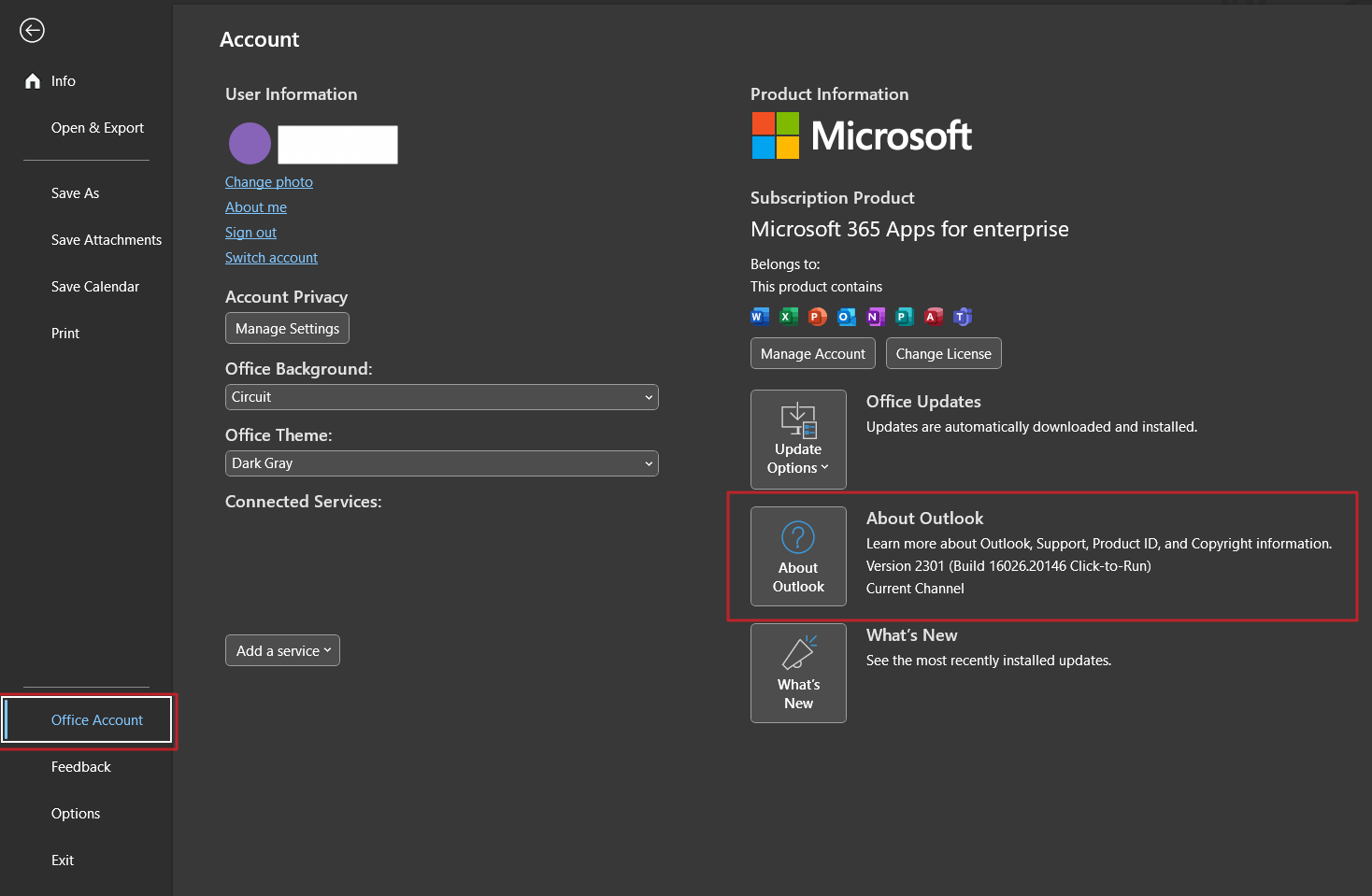 3. Your Office version will be shown at the top

Still having trouble?
If you have failed to install totle or see an error message after dowloading totle, try the following steps:
1. Download Microsoft's Program Install and Uninstall troubleshooter.
2. Run the "MicrosoftProgram_Install_and_Uninstall.meta.diagcab" program.
3. If you see a message saying "Troubleshoot and help prevent computer problems" as shown below, click Next.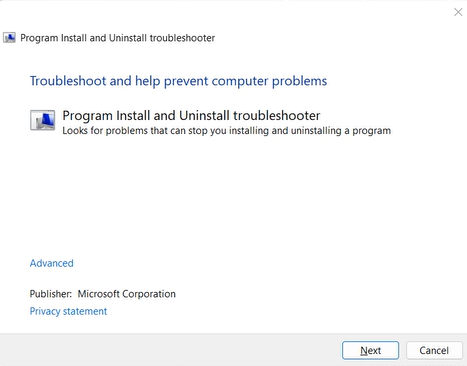 4. Click the Installing button.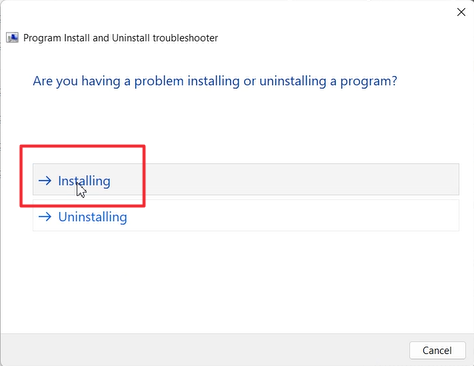 5. Select the program you wish to install (totle) and click Next.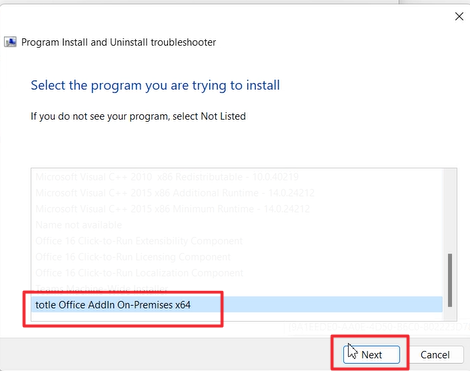 6. When troubleshooting is complete, click 'Close the troubleshooter' to close the program.