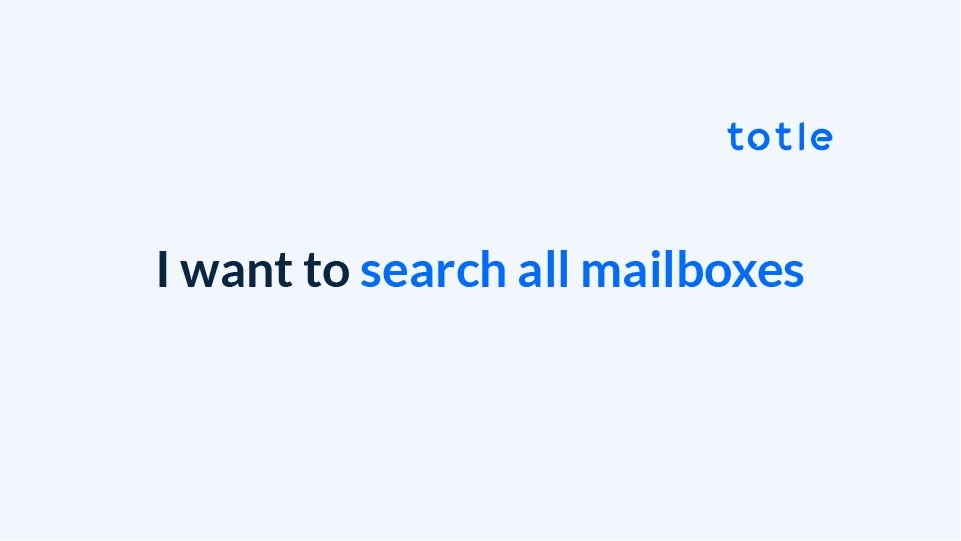 ---
I want to search all mailboxes
The 'CTRL+F' shortcut enables convenient search, but I want to search all mailboxes rather than just the current one.
A customer gave a suggestion in May regarding a function that enables search in all mailboxes rather than just the current one. As a response, we modified the existing search function to allow search in all mailboxes at once.
Details of the new function are outlined below.
Try the steps below!
1. Reinstall the totle program in oreder to use the search all mailboxes feature.
A. Launch the Control Panel from the Start menu search bar.
B. Click Programs and Features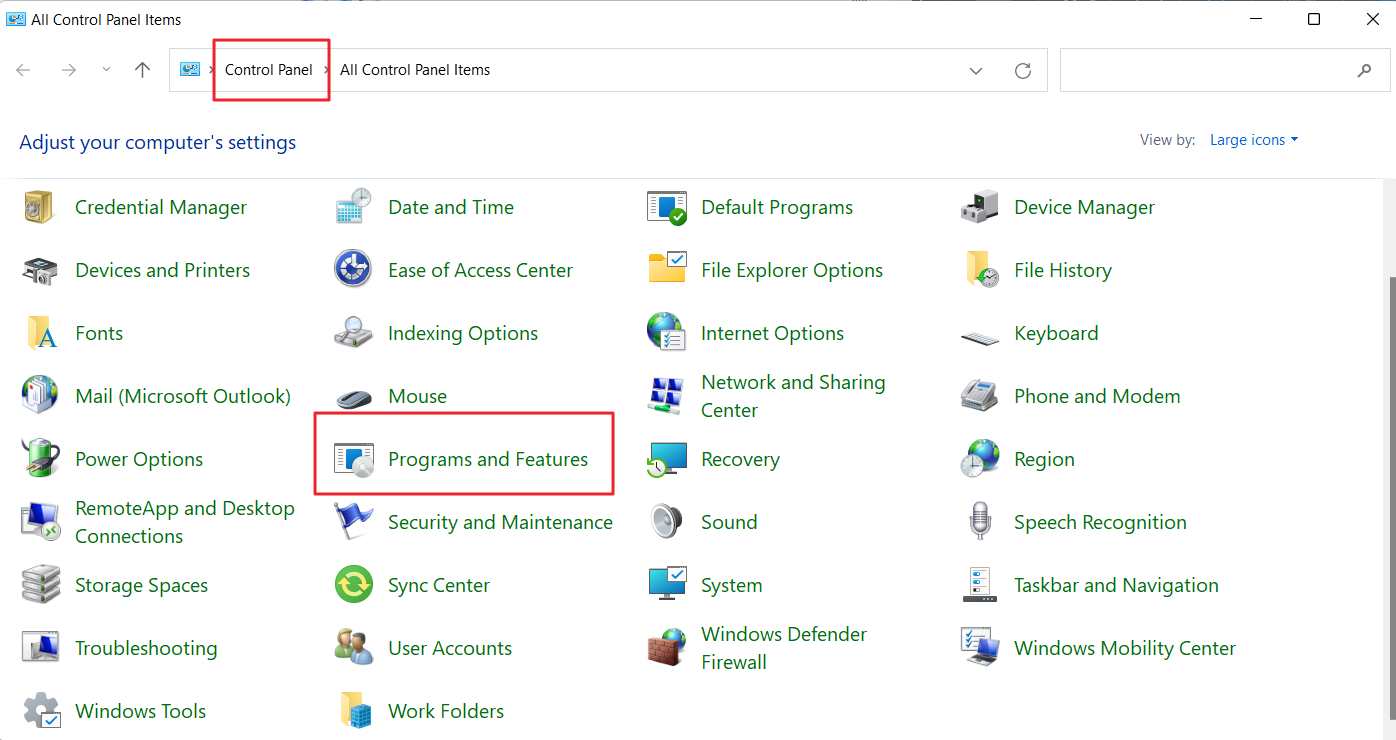 C. Right-click the totle program and delete it.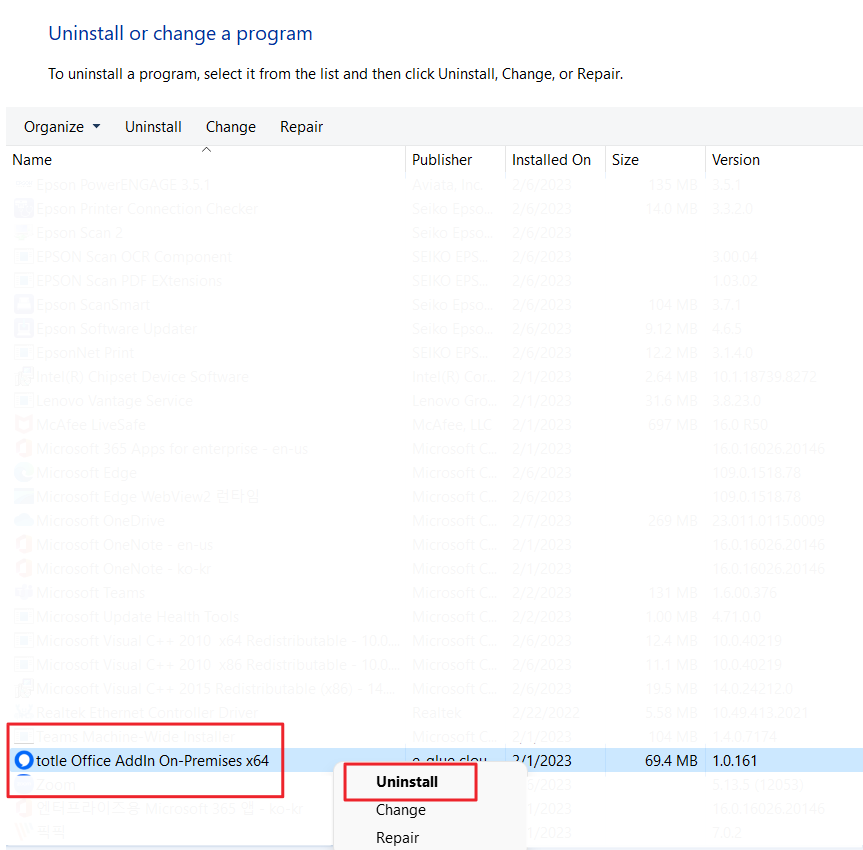 D. Reinstall the program via the official totle website.
(Close Outlook before installing totle!)
2. Lauch Outlook once the installation is complete.
3. Click the totle tab in the Outlook menu bar.
4. Click the Settings icon.
5. Click the Shortcuts icon at the bottom of the menus on the left.
6. Check the two checkboxes.