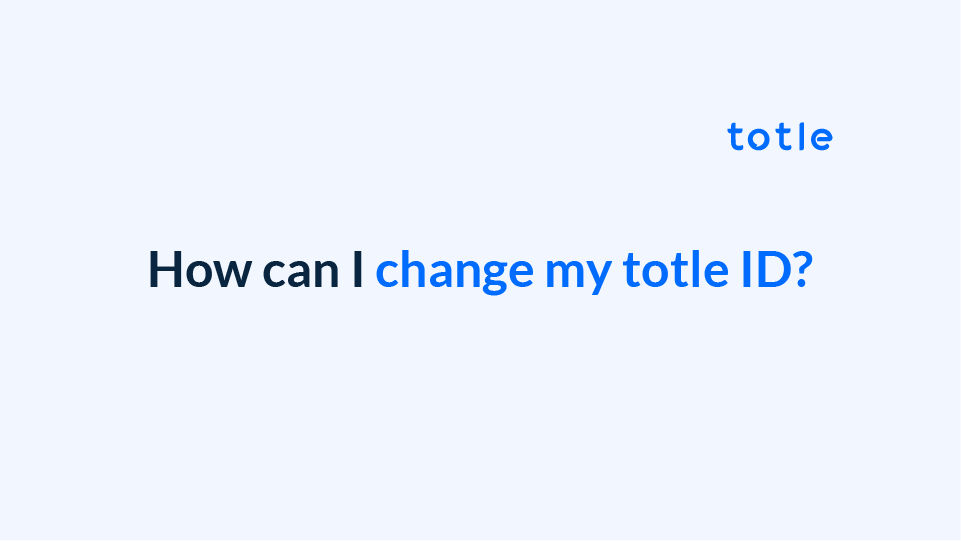 ---
How to change your totle ID
1. Click Settings from the totle menu at the top.

2. On the User Account tab on the left, click Change ID (Email) found on the right.
3. Enter the new email address you wish to use, your old password, and then click change.
4. An email to verify your ID change will be sent to your new email address. Open the email and click the 'Verify your email address' button to use the new ID.
5. Close the Settings window and then click Settings again from the menu bar to check your new ID.