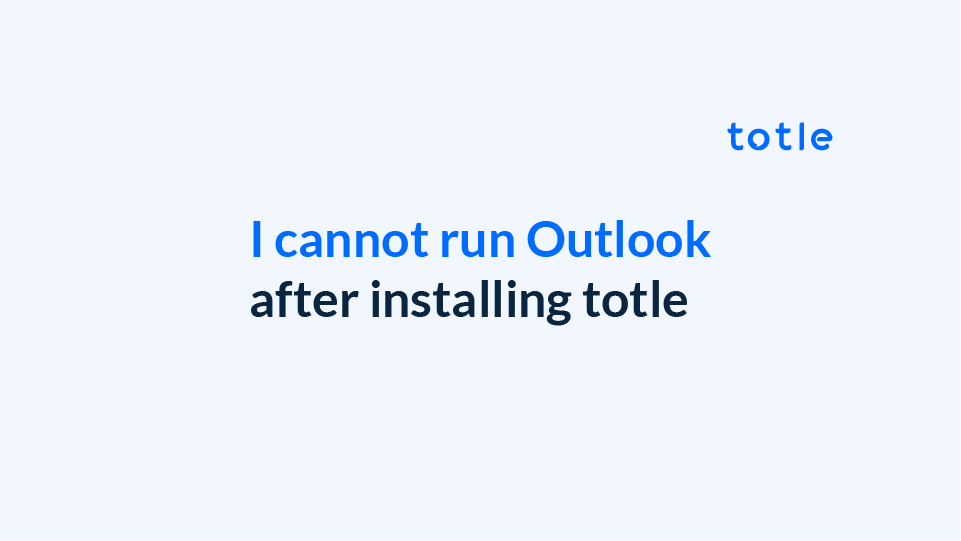 ---
I am unable to use Outlook after installing totle!
After finish installing totle, Outlook may fail to launch or may generate an error that can only be resolved in safe mode. You may encounter this problem if you have installed totle without properly shutting down Outlook, causing Outlook to run improperly or in safe mode. This is generally encountered by users of Microsoft Office 2016 Pro (16.0.0.4266) and can be fixed by manually updating it, as explained below.
Are you using an Office version beginning with 16.0.4266?
Version 16.0.4266 of Microsoft Office 2016 Pro was released in November 2015 and has not been updated since installation.
To install totle without experiencing any error, you must manually update the version according to the steps below.
How can I check my Office version?
1. Click File in the Outlook menu bar.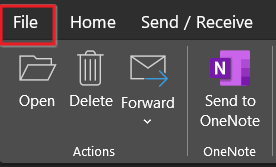 2. Click Office Account at the bottom left.
3. Check the Outlook version in About Outlook in the right pane (how to check your Office version)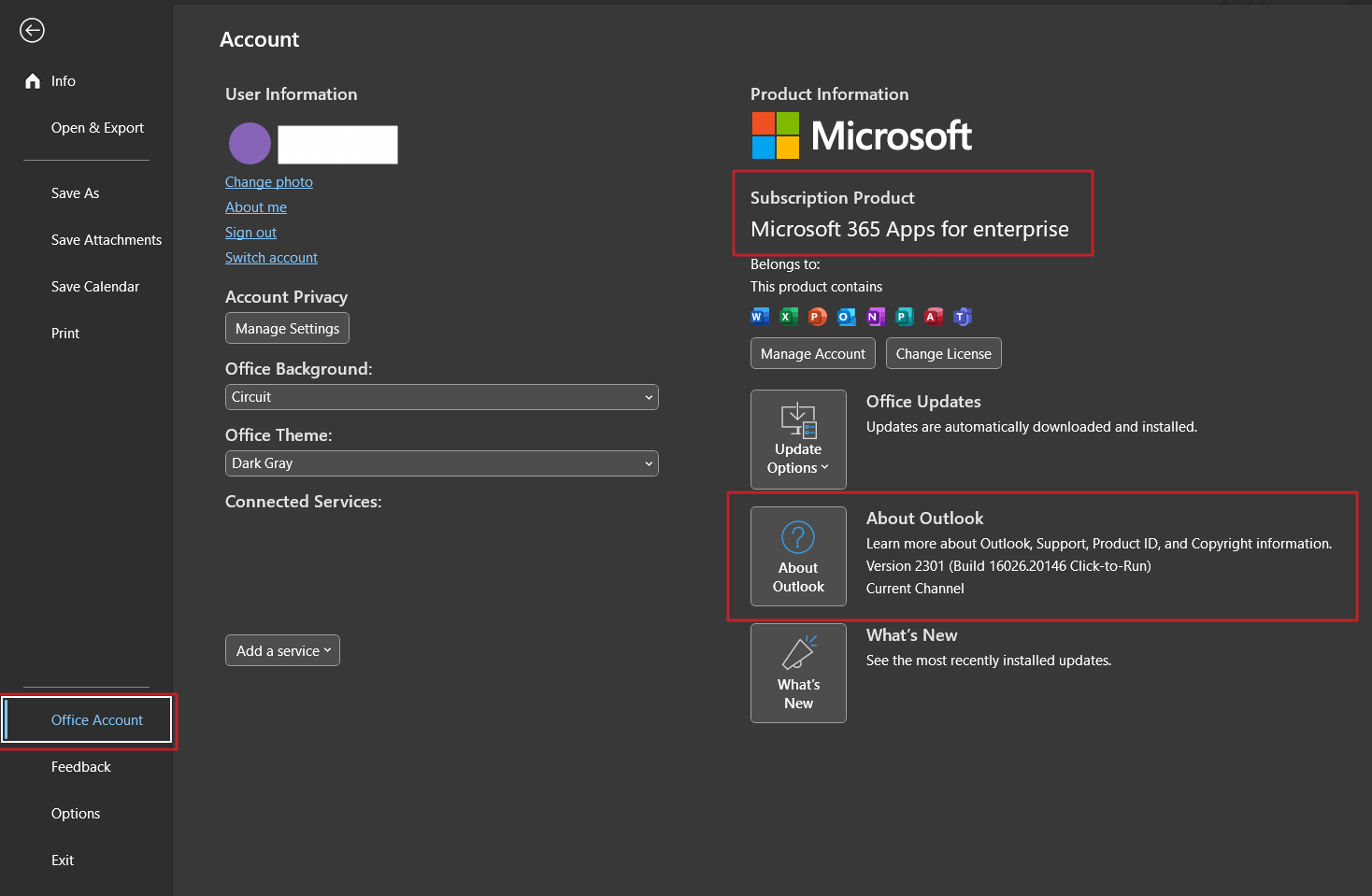 * You can check the product you have subscribed to, if any.
(e.g. Office365 Pro Plus or Office Home & Student)
* The version number beneath About Outlook contains details like version number and build number.
If the version number begins with 16.0.4266, manually update the software following the steps below.
How do I fix Installation Error?
Click any of the links below to manually install and update Outlook.
Leave the exsisting totle files and perform manual update to complete installation. Below are the files for manually installing Outlook; you must complete the manual update without deleting the existing totle program.
⚠️ Wait!
Before proceeding with the manual update, please make sure that outlook is closed completely!
Typically, the installer begins after Outlook closes automatically, but there are chances of Outlook not closing completely. An error will occur if you proceed with the installation and update without closing the Outlook completely.
How to quit Outlook completely!
Launch Task Manager (CTRL + ALT + DEL) and check whether Outlook is running. If it is running, right-click Outlook and click 'End Task' to quit Outlook completely.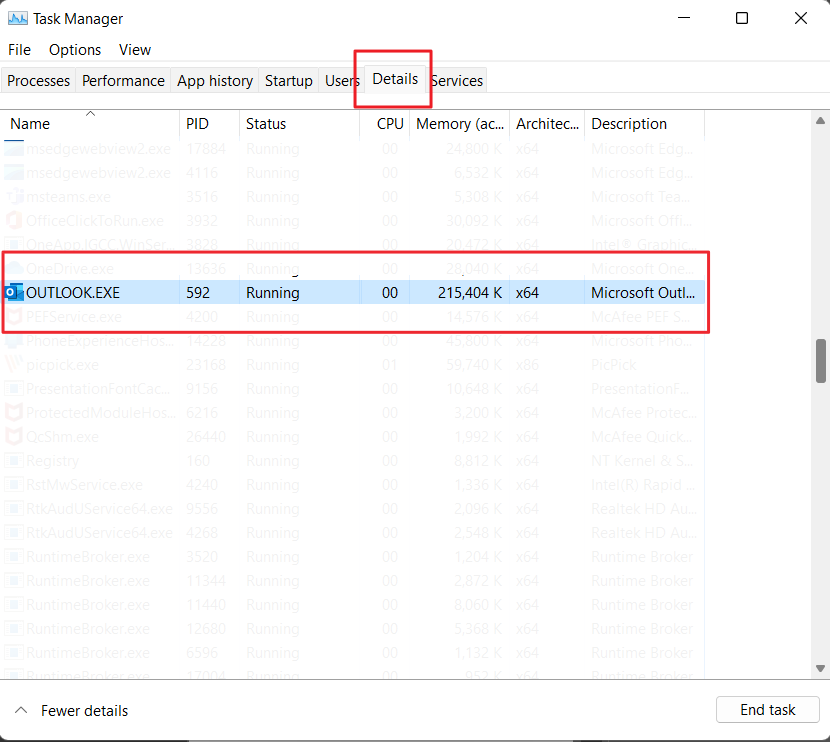 Where can I find my Office version (32-bit or 64-bit)?
※ The 64-bit version of Office is automatically installed, unless you select the 32-bit version prior to the installation. If you are unsure whether your Outlook version os 32-bit or 64-bit, please refer to below.
1. In the Outlook menu bar, click File and then Office Account
2. Click About Outlook.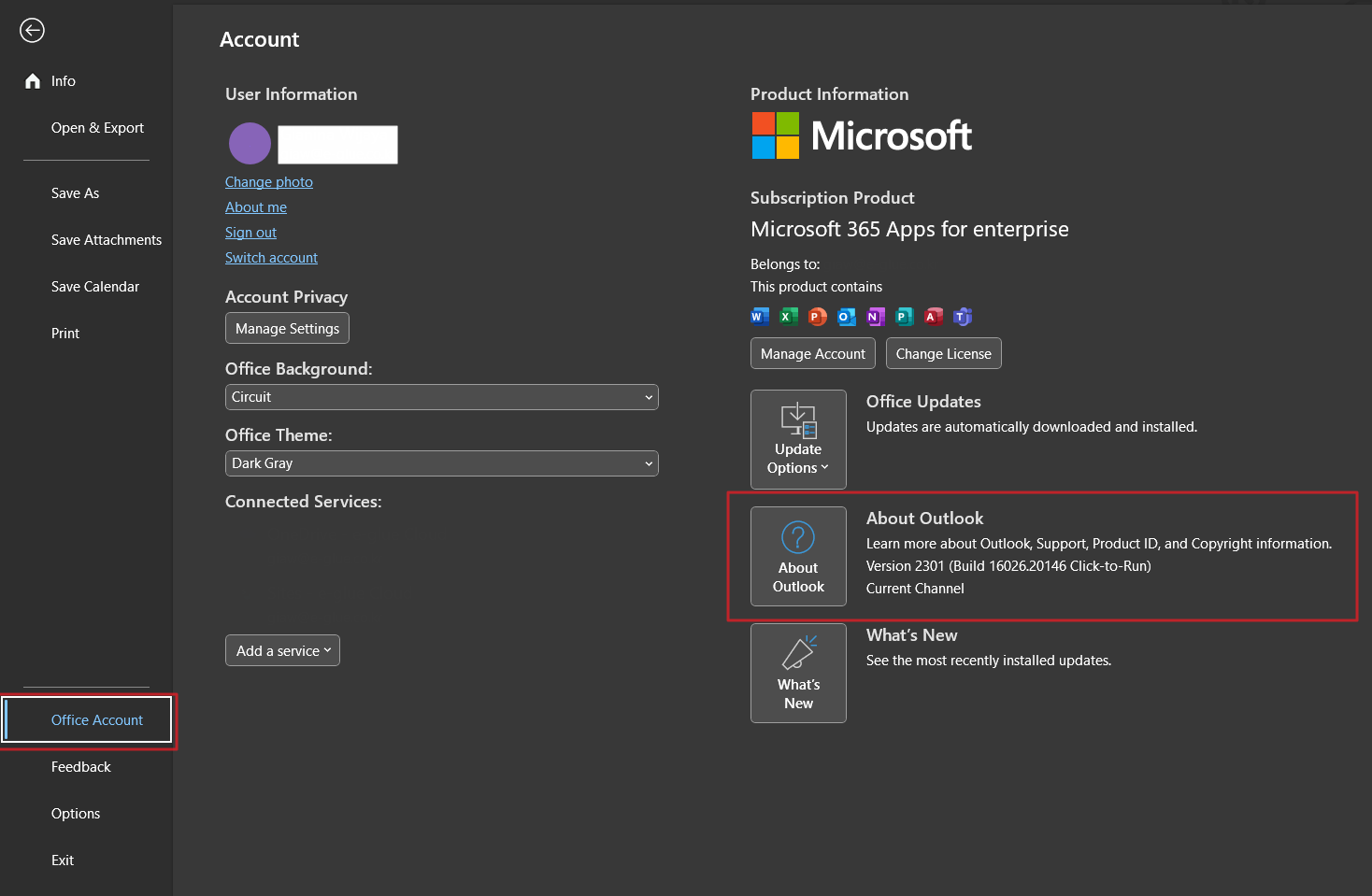 3. Your Office version will be shown at the top.