How to attach files using drag and drop in Outlook
| Total Add-in Solution for Outlook, totle Aug. 6, 2022 10:25 |
---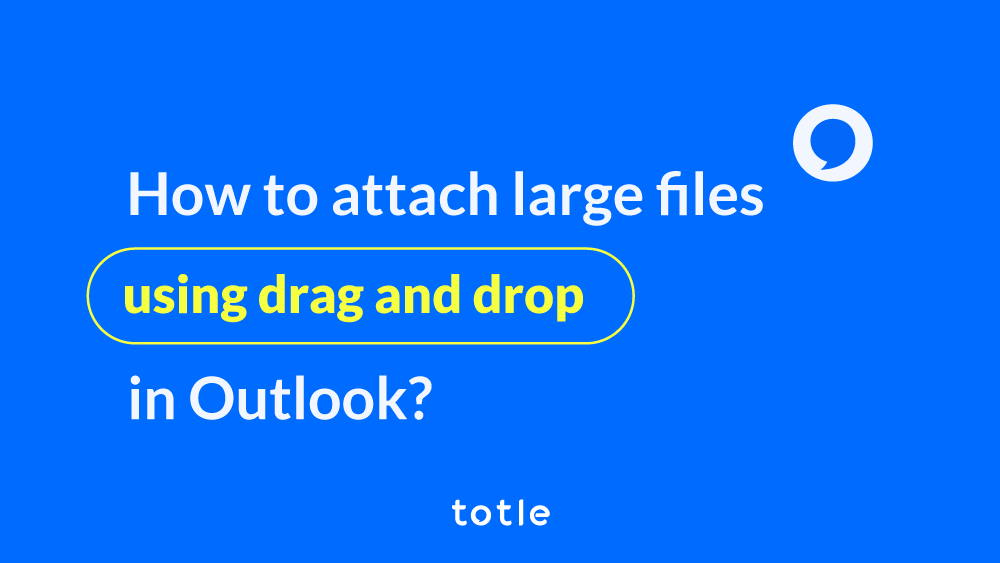 ---
The drag and drop function not working in Outlook causes inconvenience at work.
That's why

totle

offers you "File Explorer"!
Through our latest update, totle has released the "File Explorer" function that allows drag and drop.
Using this function, you can locate the necessary files in Outlook directly from File Explorer and attach them to an email, as well as drag and drop attachments included in an email you received or the email itself to the desired location.
---
Attach files stored in the cloud
and on your computer all at once!
Attaching and managing files have become simpler because File Explorer enables you to not only attach files via email from your computer, as well as from any location, such as OneDrive, SharePoint, or Microsoft Teams, but also to save files in an email to your desired location.
A file search function is also provided, allowing you to quickly search for and attach the files you want.
---
How do I use File Explorer?
1. Attaching files using File Explorer
1. On the Outlook Home screen, click the File Explorer icon.

2. Once you click the File Explorer icon, the File Explorer window to appear on the right side of Outlook.
3. Click the folder containing the desired file in the File Explorer window, and the corresponding file will be displayed in the lower panel.
4. To attach the desired file to an email, simply click and drag it. (The drag and drop function is enabled by default, allowing you to easily add files.)
5. Simply drag and drop the file onto the email, and it will be attached.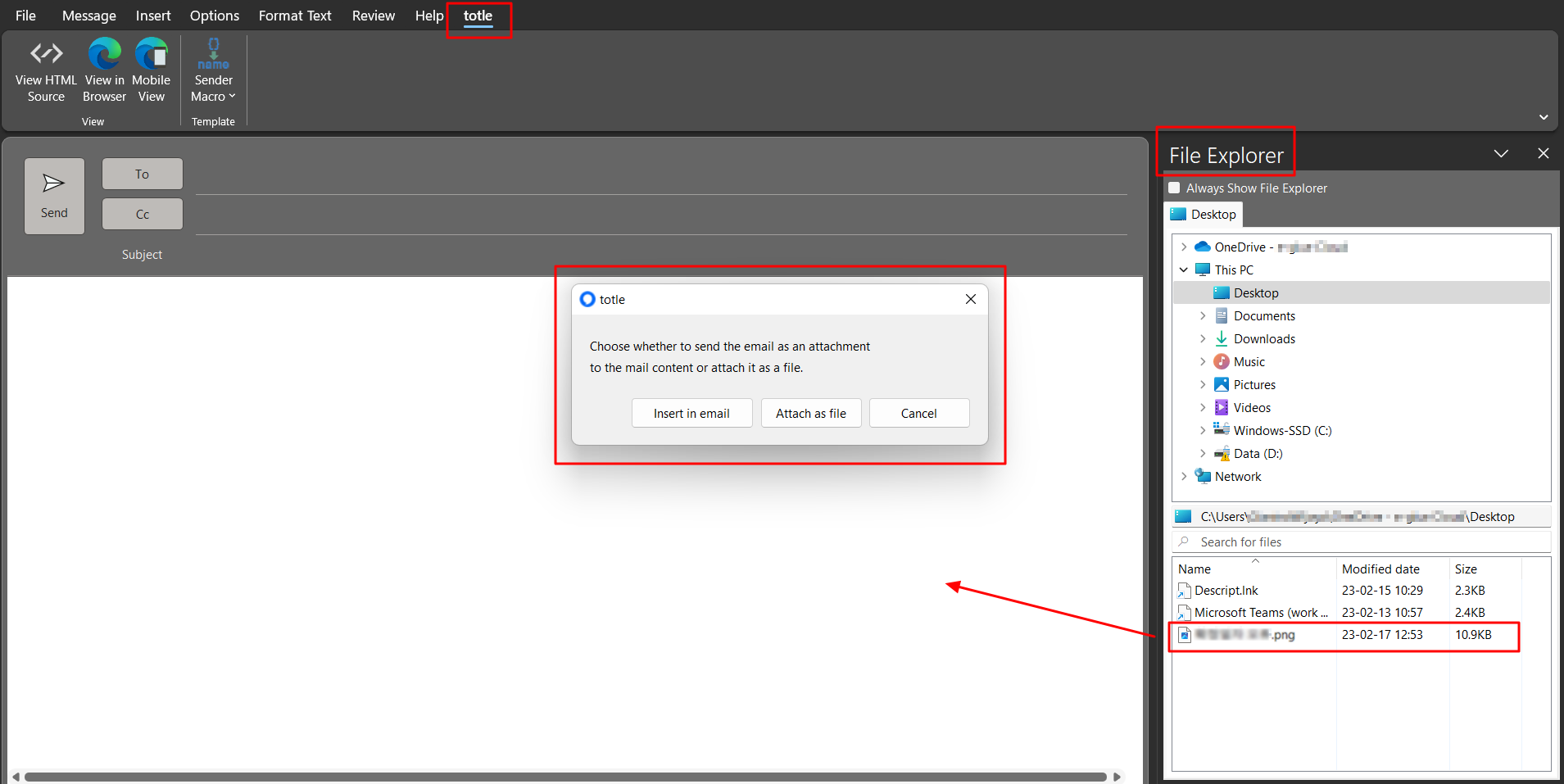 6. When you wish to attach an image to an email, you can choose to either insert it into the email body or send it as an attachment.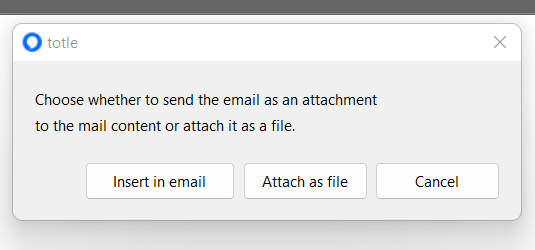 2. Saving emails and attachments directly to File Explorer
Using totle's File Explorer, you can effortlessly attach files to an email, as well as save emails and attachments to any desired location. Because files can be deleted or renamed from totle's File Explorer window in Outlook, you can definitely enhance work productivity and efficiency.
1. To activate the File Explorer function, click the File Explorer icon on the Outlook Home screen.
2. The File Explorer window will appear on the right. Select the email or attachment you wish to save, followed by the folder you wish to save it to.
3. By dragging and dropping the desired files onto the panel displaying the files at the bottom of the File Explorer window, you can save the files to the desired location with ease.