How to use organizational chart in Outlook
| Total Add-in Solution for Outlook, totle Aug. 4, 2022 10:25 |
---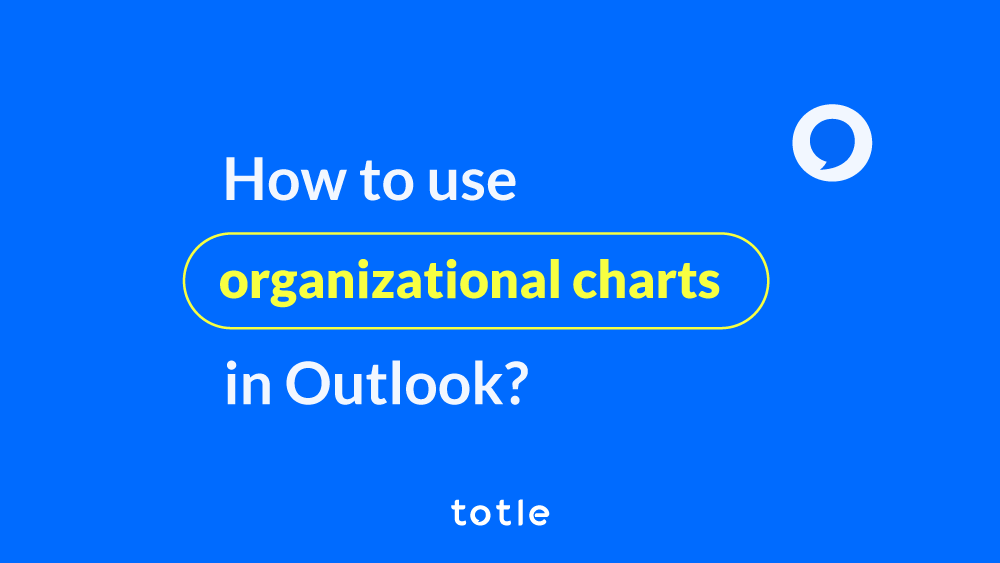 ---
Is an organizational chart necessary?
A company's organizational chart play a crucial role in enhancing work efficiency and productivity.
You can communicate quickly and effectively in any situation because organizational charts enable you to see at a glance which departments make up your organization, who needs to share information with whom in a given circumstance, and who is responsible for various projects or tasks.
Efficient collaboration: In situations requiring communication, organizational charts assist employees in locating and communicating with colleagues related to a given task.
Information sharing according to permissions: Organizational charts reduce the possibility of sharing relevant information by mistake with employees who are not supposed to access certain information.
---
How to check organizational charts
If you're using Microsoft 365, there are multiple ways to view organizational charts.
1) Outlook Address Book
You can check organizational charts using Outlook's Address Book.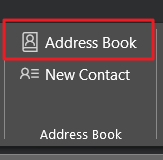 From More columns, enter the department name, job title, or company name to view the relevant persons.
You can use Advanced Find to find the relevant persons with additional details.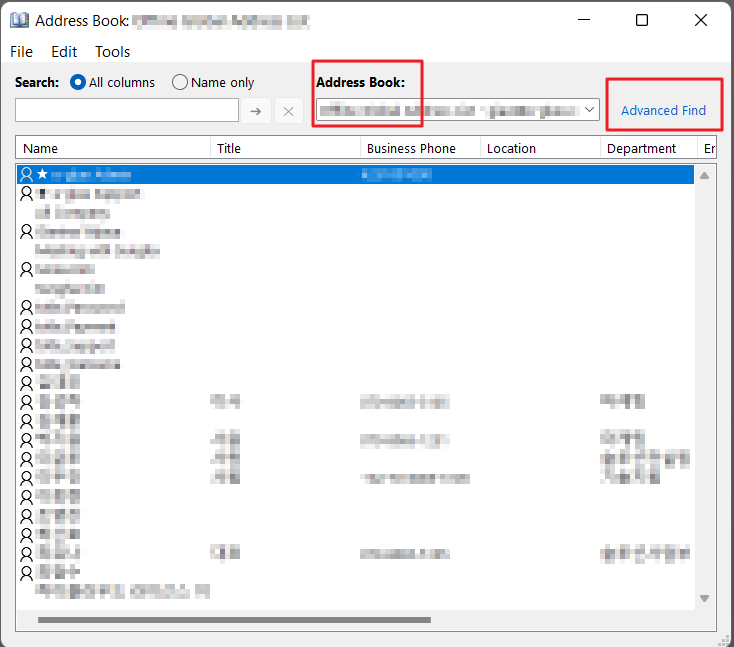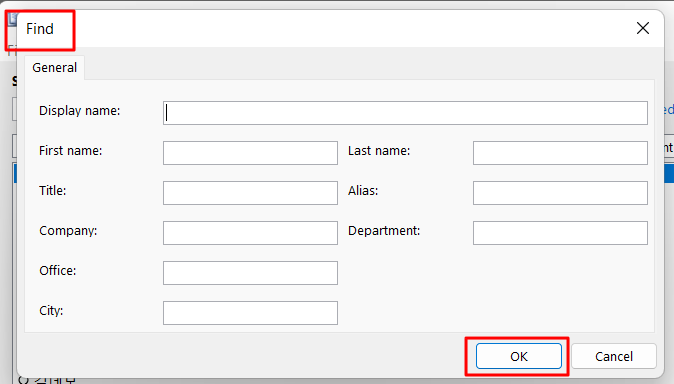 Outlook Address Book
If you double-click the relevant person in Address Book and then click the Organization tab, you can view the organizational chart
Here you can identify the manager and subordinates of the selected person.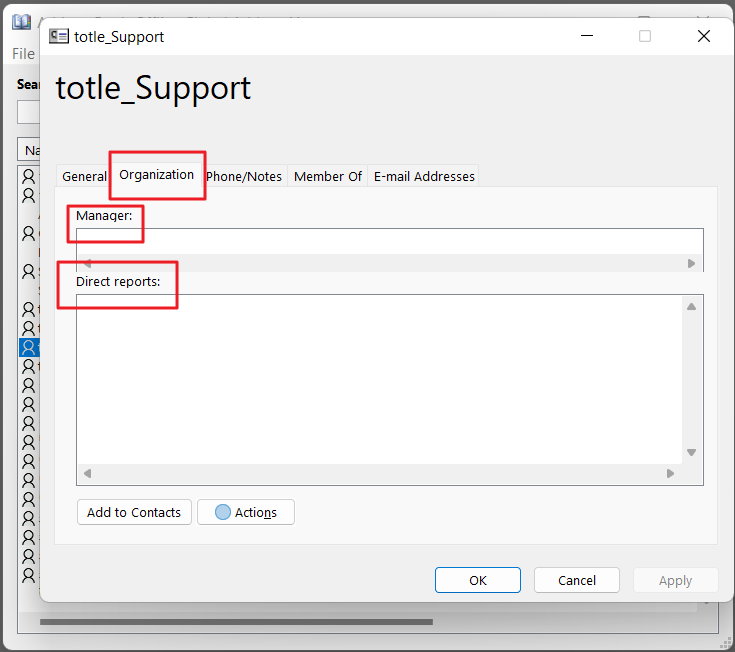 2. Microsoft 365's contact cards
A contact card will appear when you click on a user displayed on the screen in Outlook, SharePoint, and OneDrive.
Clicking on the contact card will reveal the "Organization" tab; clicking on this tab will display the organizational chart in detail.
Contact card – Organization tab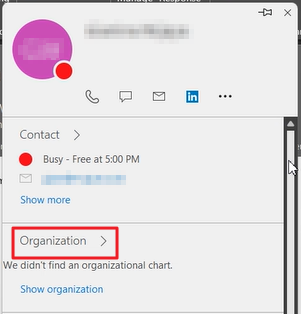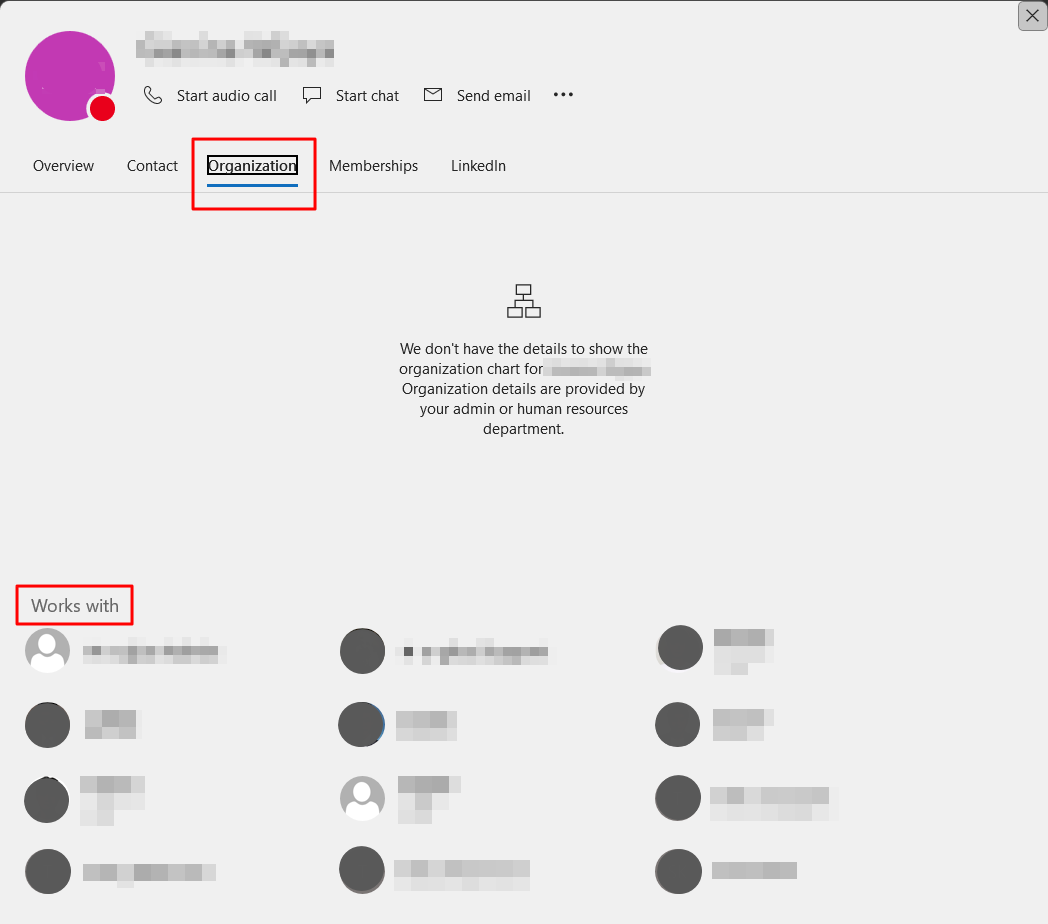 3. Microsoft Teams' Organization tab
To view a detailed organizational chart in Microsoft Teams, click the employee you wish to view and then click the "Organization" tab.
However, you can access these functions under the condition that the Azure Directory (AD) values have been predefined and saved.
Generally, organizational charts are not available to the majority of businesses because these AD values are not configured or saved.
It is also quite difficult to identify the relevant persons at a glance because Outlook does not display organizational charts in a tree diagram.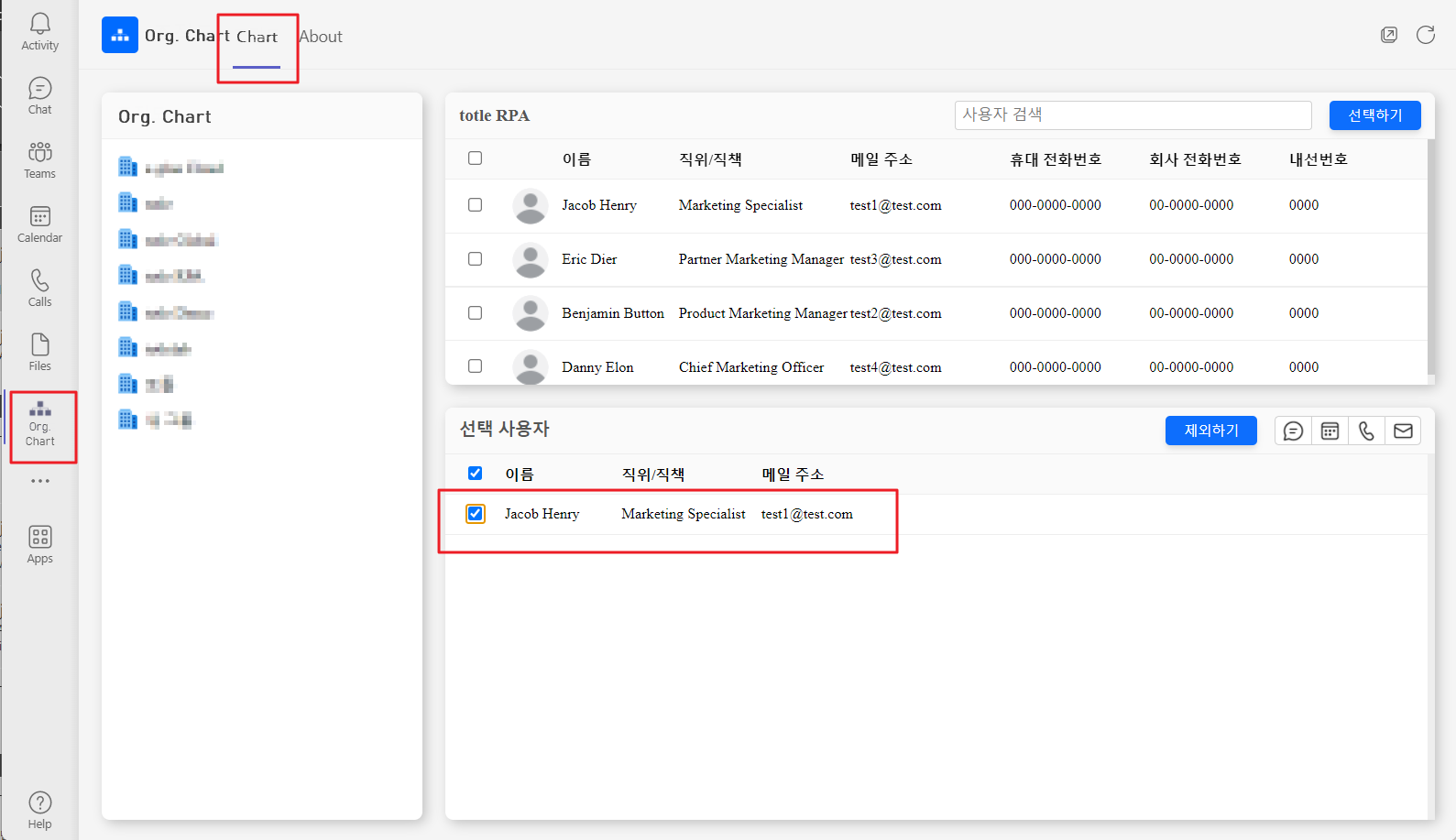 ---
Use totle's Organizational Chart! It's easy and convenient.
totle's Organizational Chart function enables easy creation and management of organizational charts.
You can use the uploaded organizational charts to send emails by group and department.
1. Creating an organizational chart
You can update an organizational chart by clicking the totle menu in Outlook → Manage Organizational Chart → Organizational Chart.

2. Adding job titles to use in the organizational chart
Click the Add Job Title button on the Position/Duties tab to add job title that will be displayed in the internal organizational chart in advance.
You must add job title to the totle organizational chart in advance to be able to use them.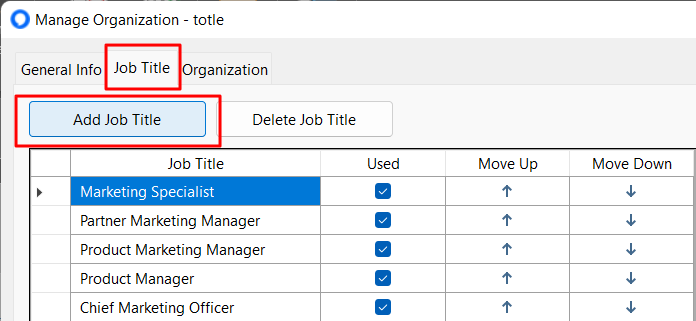 3. Adding a new group/department
You can add and remove members in an organizational chart at any time by adding new groups, departments, and members.
New group: Enter a group name, such as a company or organization name, to represent the group.
New department: Enter the name of a department within a larger organization, such as sales or marketing.

4. Uploading organizational charts in bulk
You can upload the entire organizational chart in bulk using the Import Excel function on the Organization tab.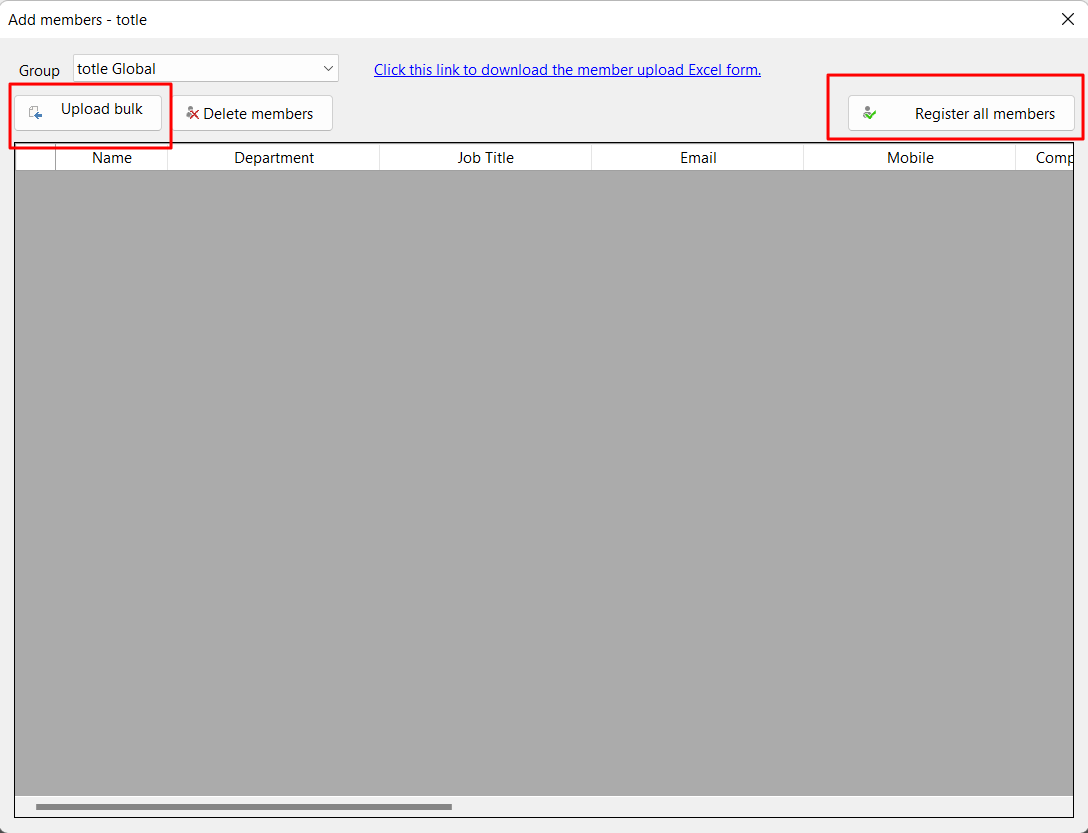 5. Utilizing the organizational chart when composing emails
The Organization tab in totle's More Options panel on the right side of Add-ins enables you to easily view organizational charts uploaded in bulk or predefined and saved organizational charts.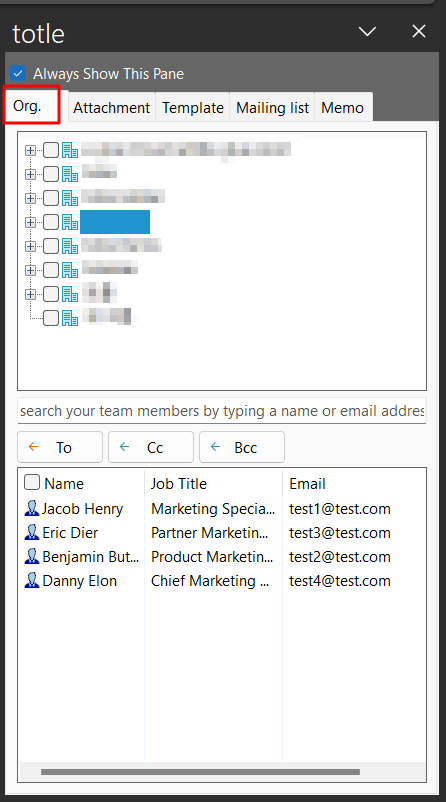 ---
Try totle's organizational chart solution compatible with Outlook now!
---