How to encrypt emails in Outlook
| Total Add-in Solution for Outlook, totle Aug. 7, 2022 13:10 |
---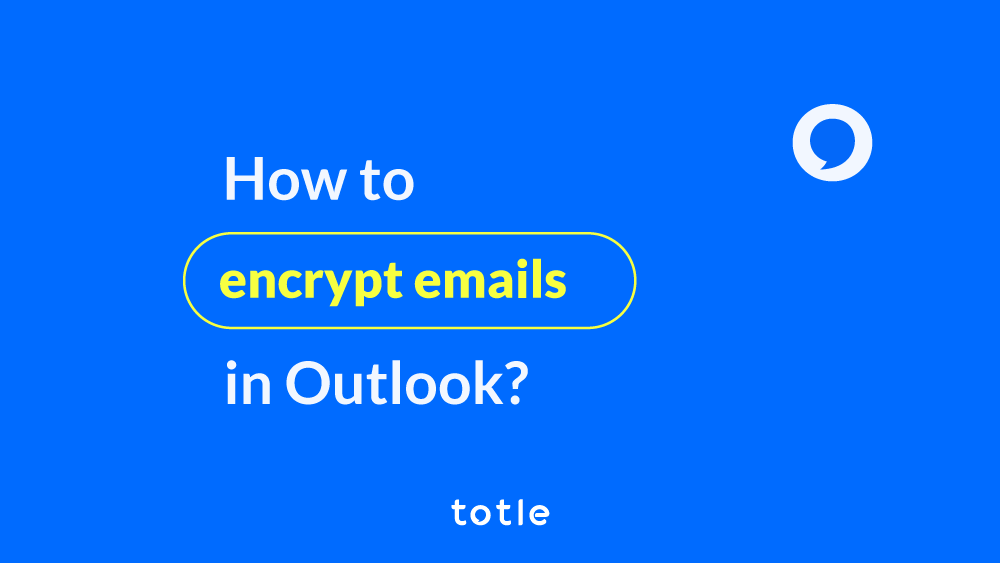 ---
What exactly is email encryption?
Encryption is the process of encoding data so that it cannot be opened without a password. It is commonly used when transmitting data over a low-security channel, such as Wi-Fi or email.
totle

also offers email encryption
If the email content is encrypted and sent to the other party, totle ensures that the email undergoes a process that requires the recipient to enter a password in order to view the encrypted content.
---
What are the features of totle's email encryption (Secure Sending)?
Sending encrypted emails with totle
In addition to encrypting the email itself, you can set permissions for each recipient.
For example, you can completely block a recipient from copying and pasting email contents sent in an encrypted PDF format, or disable editing or printing of emails.
This is especially useful when you need to send your company's sensitive data via email, especially if you don't completely trust the email recipient.
Available permissions settings
1. Copying and pasting of text, images, and other content
2. Editing and printing
3. Access to screen reader devices for the visually impaired
---
So, how do I send an encrypted email using totle?
1. Sending an encrypted email
Using totle's Secure Sending function, you can encrypt and send PDF emails that require security.
The email can only be accessed with the sender-specified password, so you can send it without worrying about data leakage.
Click New Email →

totle

menu on the Message tab → Sending Options → Secure Sending.

When the Secure Mail Setting pop-up window appears, enter a password to the PDF and a message for the recipient, and then click Apply. PDF password, PDF permissions, and other settings can all be set individually.
Add a password to a PDF

Leave a message for recipient

PDF permission (printing and changes)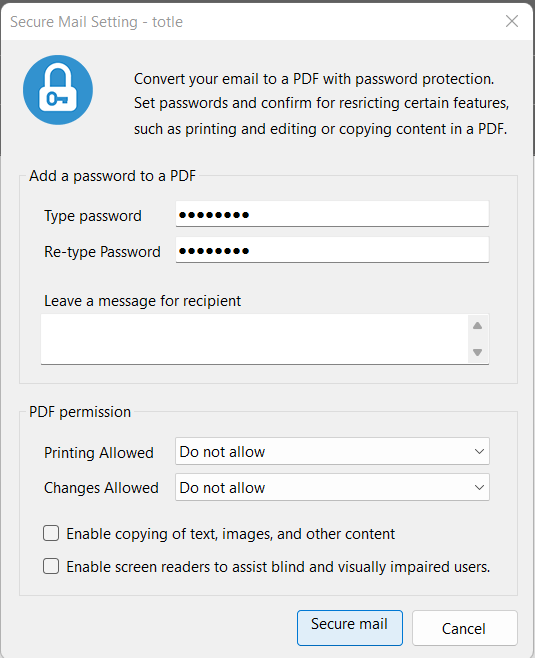 2. Example of an encrypted email when opened by the recipient
If you send an email using the Secure Sending option, the recipient will receive the email content as a password-protected PDF and will be required to enter a password to access the PDF file.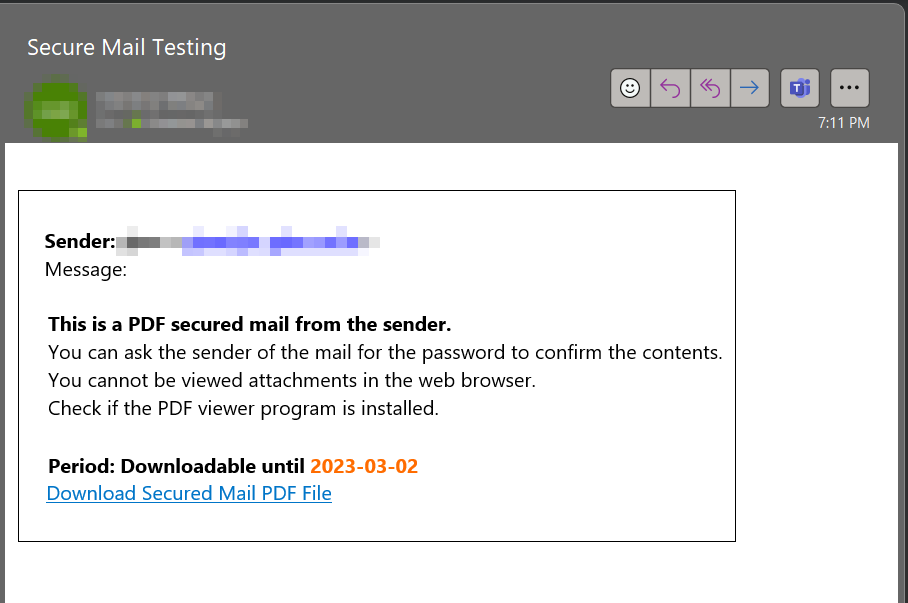 A password input window appears when the recipient clicks Download Secured Mail PDF File.
To download the email as a PDF file, enter the password specified by the sender in the password input field and click Submit.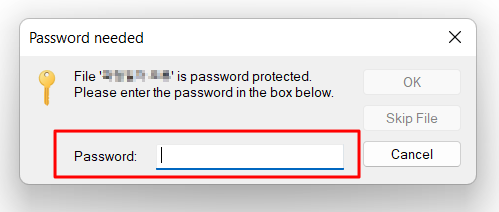 ---
Use totle's Secure Sending function
to manage sensitive data securely!
---