How to use notes in Outlook
| Total Add-in Solution for Outlook, totle Aug. 3, 2022 12:05 |
---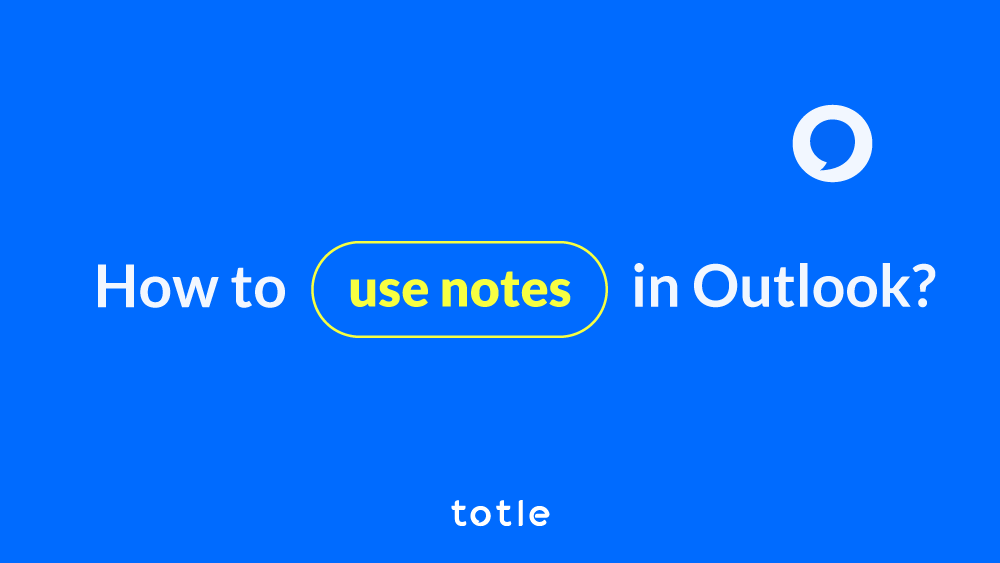 ---
How to add notes to emails in Outlook
Have you ever wanted to include a personal note in an email?
You can easily add notes to incoming and outgoing emails using totle.
Recording and organizing important matters to remember when at work, such as business ideas that pop into your head, conversations over the phone, and deadlines, have been made easier by classifying each email according to its importance.
You can use totle Memos to list
Work-related deadlines

Personal thoughts and ideas

Important calls

Additional requests related to work

To-Do list

Meeting minutes
Notes make work more convenient!
---
Do you waste a lot of time searching for scattered work-related notes in Notepad, OneNote, and Calendar?
You can now view notes in Outlook at a glance
With totle's Notes function, you can view the notes added to each email, saving your time searching for relevant information.
Details of the relevant notes are displayed in the panel window on the right side of the email, allowing you to work more efficiently.
Additionally, you can search for notes in all emails by typing a specific keyword, making it simple to locate and view notes.
Customize your notes
You can pin notes to the top and change the background color. By doing so, you can create and manage notes according to the nature of the work, category, or importance.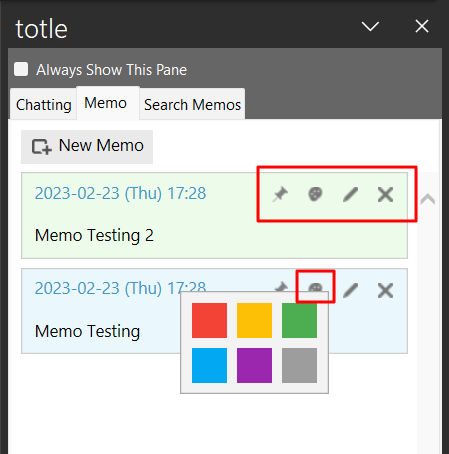 ---


How do I use the totle Memos function?
1. Adding notes to emails
Click More Options from the Outlook home menu to open the More Options panel.
Click the Memo tab on the More Options panel!
To add a note, click an email in the Inbox or Sent Items, and then click Home in Outlook → More Options from the top menu of

totle

→ menu tab → New Memo.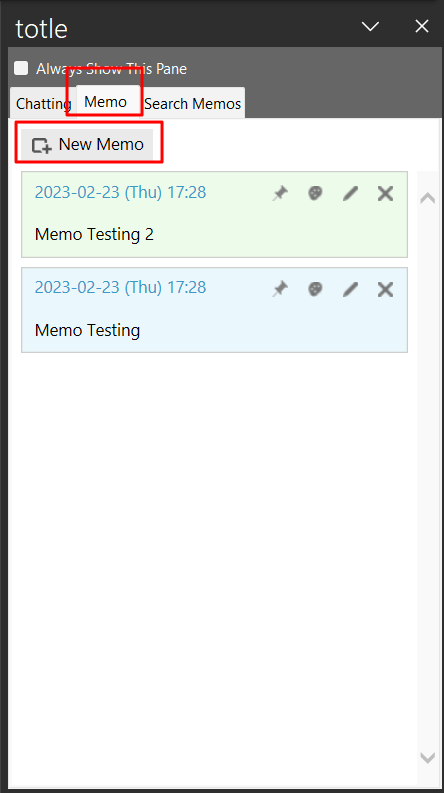 2. Parts of totle Memos
3. Searching notes
You can always locate notes you have added to each email using the search function.
Select the email for which you wish to find notes, then click More Options in the Add-ins menu at the top.
A. Checking notes in the More Options panel
Click the Search Memos tab in the More Options panel on the right, and enter a keyword in the search bar to locate relevant notes.

Using the Search Memos tab to find notes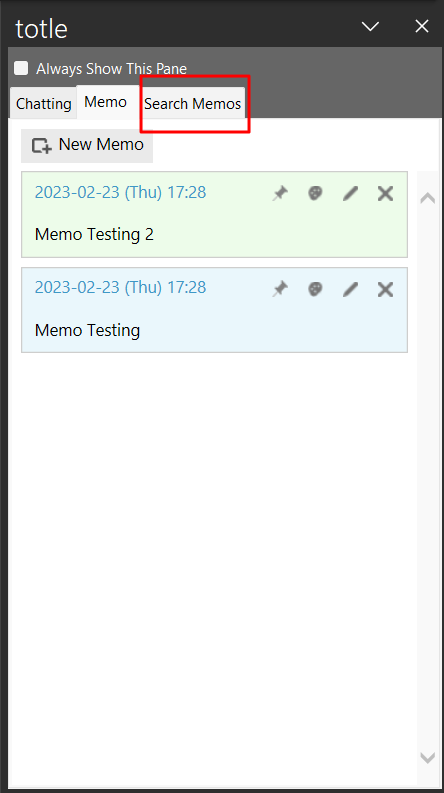 B. Checking notes using the Search Memos menu
You can quickly check the contents of notes by clicking Search Memos in the totle tab menu in Outlook. Click Open Mail to view the email added with the relevant note.

Click Search Memos!

Search the contents of notes and open the emails that contain the notes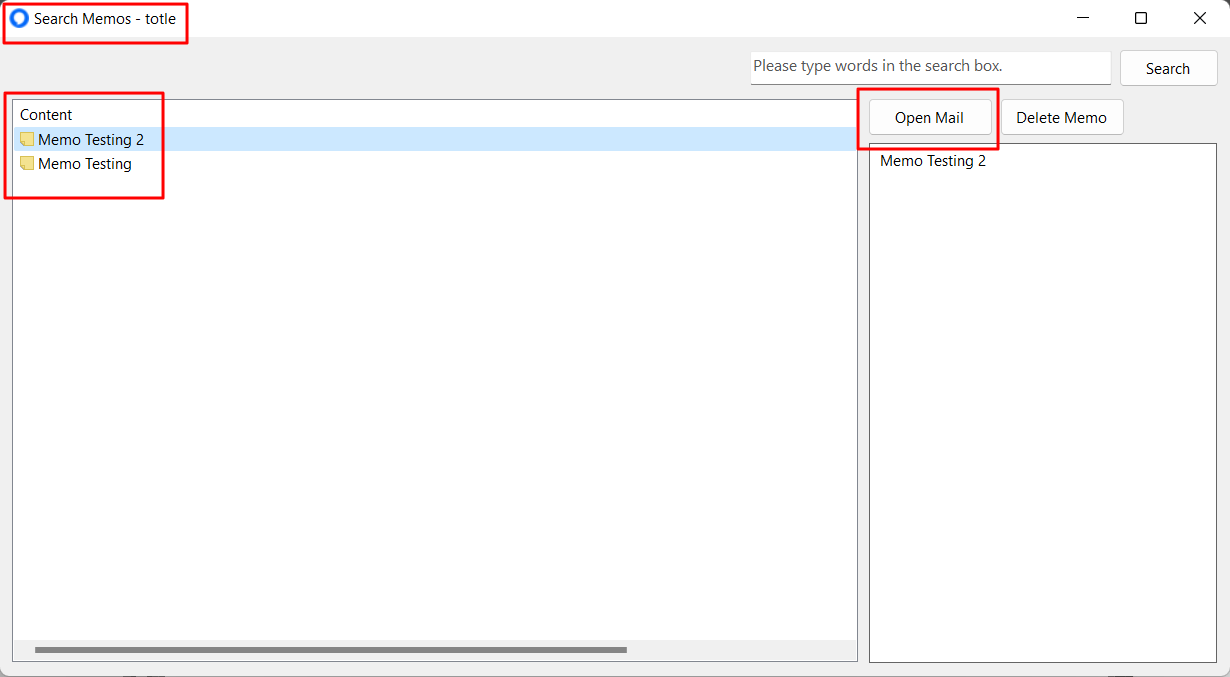 ---
Simplify and streamline your work right away
with totle's Memos!
---